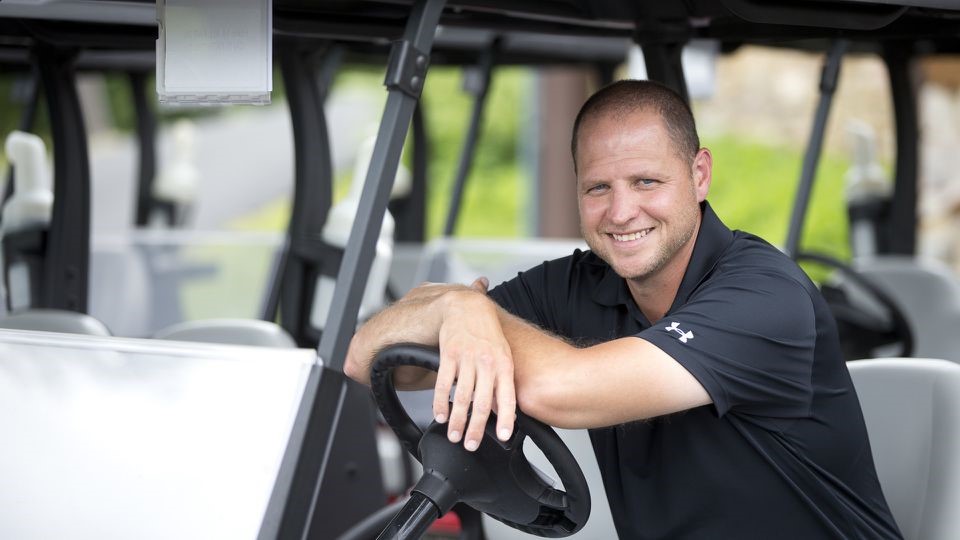 Matt Summers, PGA
Director of Golf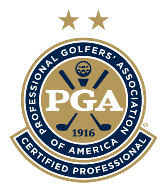 Matt started swinging a golf club at the age of 2 at the encouragement and instruction of his grandmother back home in Ohio.  Matt was an accomplished junior golfer/athlete leading his way to playing NCAA Division II golf and baseball for Salem College in WV while earning a degree in Golf Industry Management.  Matt is a PGA Class A Member and is also a designated Certified PGA Professional in Golf Operations with less than 4% of all PGA Professionals obtaining this designation.   Matt is a competitive golfer within the Middle Atlantic Professional Golfers Association, national and local pro-ams with multiple individual and team professional victories.     
Matt is a very enthusiastic teacher with the approach of blending athletic ability, fundamentals and mental training.   With the use of modern technology, training aides, high encouragement and awesome practice facilities – he has all the tools to help golfers of any age and ability improve their golf games.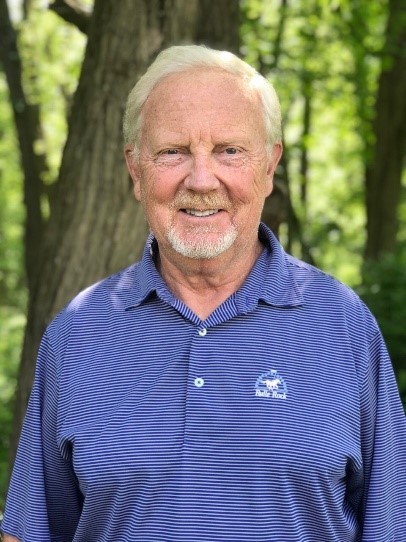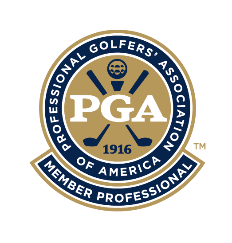 Over the last 27 years as a golf professional at Winters Run Golf Club, Coleman Plecker's World of Golf, Swan Creek Golf and Country Club, and Mountain Branch Golf Course, Dave has provided individual golf instruction (juniors and adults), junior clinics, handicapped clinics, and adult clinics to both young and old, experienced and beginners.  Teaching is in Dave's DNA, as prior to entering the golf industry, he spent a 20 year career in the United States Army, supervising, training, and teaching soldiers.  After retiring from the military, Dave became an assistant golf professional, teaching professional, head professional, and general manager, mostly in private golf clubs for the last 27 years in Harford County, Maryland.  Last year Dave joined Mid-Atlantic PGA professionals in conducting 12 golf clinics for the PGA Hope program for veterans from the VA facility at Perry Point, Md.
Dave teaches golf fundamentals and does not use a cookie cutter approach to his teaching.  His favorite sources of instruction over the years have been Jack Nicholas, David Ledbetter, Butch Harman, and Hank Haney.  Dave uses an individualized approach along with training aids and video as needed to help his students' progress. As a club fitter, Dave can help you get fit to the right equipment to enhance your game.  With the finest short game area around and beautiful practice range, you will enjoy real world conditions for your lessons.  On course lessons are also available. 
Jared Anzelc, PGA Associate
Lead Assistant / Player Development Coordinator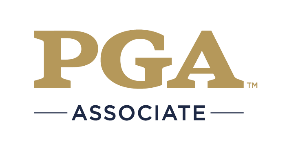 Jared is currently a PGA Associate working to obtain his Class A PGA Membership who has worked at a variety of public and private golf courses. Jared began golfing at the age of 10, participating in various junior events and captaining his high school Varsity Golf Team.
While in high school, he started working as a groundskeeper for Winters Run Golf Course in Bel Air, MD.  Jared studied Business & Marketing with a concentration in Professional Golf Management at Methodist University in Fayetteville, NC.  Jared has worked in many areas of the golf business at various clubs developing his professional golfing and teaching skills.  His previous employment consists of Geneva Farm Golf Course, Duck Woods Country Club and now Bulle Rock Golf Course.  It is Jared's passion for the game of golf that drives his work ethic and enthusiasm.  He is excited to continue learning as a player and to share his knowledge and skills with others
Lesson Rates
Individual Lessons (45-60 Minutes)
Matt Summers, PGA | $95.00 – Non-Member | $85.00 – Member
Dave Bubb, PGA | $85.00 – Non-Member | $75.00 – Member
Jared Anzelc, PGA Associate | $85.00 – Non-Member | $75.00 – Member | $45.00 – Juniors
Lesson Packages
5 Lesson Package
Matt Summers, PGA | $460.00 – Non-Member | $410.00 – Member
Dave Bubb, PGA | $410.00 – Non-Member | $360.00 – Member
Jared Anzelc, PGA Associate | $410.00 – Non-Member | $360.00 – Member | $215.00 – Juniors